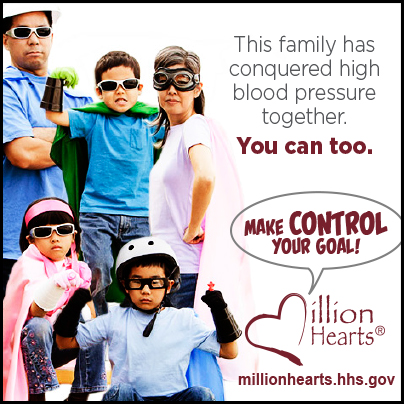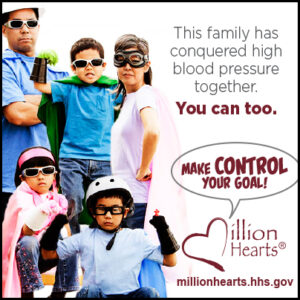 Source:  www.cdc.gov/bloodpressure
Hypertension, also known as high blood pressure, is diagnosed by your health care provider. Having hypertension means that your blood pressure is higher than normal. It is important to note that your blood pressure does not stay the same throughout the day. It changes based on a variety of factors including your activities. However, having high blood pressure means that the measures remain consistently above normal. Based on your numbers, your provider will discuss treatment options.
You may have heard people call high blood pressure a silent killer. This is because there are typically no warning signs of high blood pressure so it is important to have your blood pressure taken at each medical visit. This is the only way hypertension can be diagnosed.
High blood pressure puts you at risk for other serious health problems, such as heart disease, heart attack, and stroke. (These links will take you to the CDC for more information).
Feel free to download the information below. We are working closely with the American Heart Association to provide you with the most comprehensive materials to help you achieve and maintain good health.
What is High Blood Pressure
Consequences of High Blood Pressure
What is High Blood Pressure Medicine
How to Manage High Blood Pressure Medications
Blood Pressure and Stroke
How Do I Improve My Blood Pressure
Questions to Ask Your Doctor
Why Should I Limit Salt
Salt Myths