Dexter
Dr. Israel Adeloye, (DMD)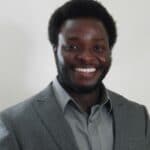 Dr. Israel Adeloye, DMD, says he loves public health because he was once a  recipient of public health services. He loves science and working with his hands and dentistry is a unique way of giving back. He went to the University of Illinois, Tufts School of Dental Medicine for Dentistry, and Tufts School of Medicine for Public Health. Volunteer work in important to him. He is co-chair NDA Global Oral Health Outreach in Haiti and has provided oral health services and guidance in Leogane, Haiti for several years. Dr. Adeloye's favorite quote is:  "One's mind, once stretched by a new idea, never regains its original dimensions" – Oliver Wendell Holmes. He likes the quote because it's about growth and seeking out new ideas, experiences and growing intellectually is part of human nature.
---
Newport
Dr. Michael MacDonald, (MD)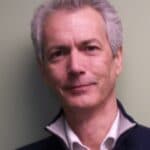 Dr. MacDonald has more than 20 years' worth of experience. He is a firm believer in and advocate for nutritional medicine. He's written numerous papers on a variety of topics for esteemed medical publications. He is a member of the American Academy of Family Physicians and the Maine Medical Association. He earned his MD from Dalhousie University, Halifax, NS, his Ph.D. (Reproductive Physiology) Dalhousie University, Halifax, NS, a BS (Microbiology/Genetics) Dalhousie University, Halifax, NS, and a Medical Director Certificate from Harvard School of Medicine. Dr. MacDonald has three grown daughters. A well-rounded provider, he has various interests when he is not  working, such as downhill skiing, kayaking, photography, snowboarding, gardening, hiking, golfing, cooking and riding motorcycle as much as possible. His favorite color is blue and favorite foods are Indian, Thai, and anything  spicy.
---
Lindsay Norton, RN, Family Nurse Practitioner (FNP)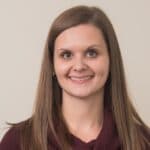 Lindsay Norton, FNP, became a Family Nurse Practitioner because she wanted to make a difference in a small-town community, similar to one in which she grew up. She is a member of Sigma Theta Tau nursing honor society. She earned her MSN and FNP from Husson University in Bangor, and a post-graduate Certification in nursing education from the University of Maine, Orono, and her BSN from Husson University. She is married and has two children and several furry and feathered friends. When she is not working, Lindsay enjoys spending time in the outdoors specifically boating, fishing, and four wheeling, or anything else as long as she is surrounded by family and friends. Her favorite quote is, "What you do makes a difference, and you have to decide what kind of difference you want to make," from Jane Goodall, because she believes that in personal and professional life it's important to always think about the outcome of what you say and do, including how and who it will affect.
---
Dorothy "Dottie" O'Keefe, Adult Nurse Practitioner (ANP)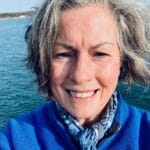 Dottie O'Keefe, Adult Nurse Practitioner, became a provider because she wanted to work with people on their individual health and wellness plans and see them through the process. She is experienced in respiratory medicine and infectious diseases. She has a Master of Science, in nursing from the University of Southern Maine, a Bachelor of Science in Nursing, Kentucky State University, and an Associate's in Applied Science in nursing. She has four children, nine grandchildren and a large Saint Bernewfie named Maddie. When not working, she enjoys running,  gardening, reading, and vacuuming dog hair. She also participates in the Tri for a Cure in South Portland with her family each year.
---
Serenity Barlett, Family Nurse Practitioner, (FNP)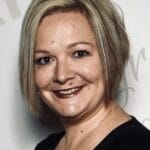 Serenity Barlett, FNP-C, became a Family Nurse Practitioner because she wanted to help people live healthier lives, physically, mentally, socially, and spiritually. She believes it isn't just about quantity of your life, but the quality of life. She has a Master's Degree Family Nurse Practitioner from Vanderbilt University, Nashville, TN, and a degree in undergraduate studies and Associates of Nursing from Columbia College, Missouri. Serenity is married with two sons, a daughter, and three boxers. She loves being outside with her family, reading, and doing crafts, especially crocheting. "The only thing worse than being blind is having sight but no vision," by Helen Keller, is her favorite quote because she believes having a vision for your life and what you want to become or accomplish is important. Serenity loves being here. "My family and I are transplants to Maine and we are enjoying EVERY moment of this beautiful state, living our best life the way it should be," she says.
---
Dr. Pauline Mills, Pediatrician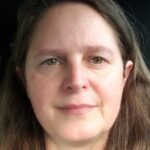 Dr. Mills was originally a physical education teacher in Scotland. She was born in Dundee, Scotland, but became a United States citizen in 2000. She also speaks German, having studied the language for six years. Dr. Mills earned her medical degree from the University of Nevada School of Medicine, Reno, and did her Pediatric Residency at New York Medical College, Richmond Program, Richmond University Medical Center, Staten Island, New York. Dr. Mills is married, has two children, and two dogs. She loves keeping physically fit with running, tennis, and weight training, loves all kinds of food, and the color blue.
---
Michelle Breen, Family Nurse Practitioner, (FNP)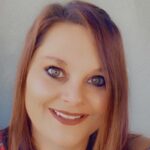 For Michelle, being a family nurse practitioner is about providing high quality, compassionate care to those who live in her community. Her priority is also to be a patient and family advocate. Michelle has a Bachelor's in Nursing, a Master's in Healthcare Administration, and a Master's in Nursing, FNP. Michelle has experience in cardiac, emergency medicine, COPD case management, palliative care, home care and hospice. She is a Certified Professional in Healthcare Quality. Michelle is married and has three children and two cats. She enjoys traveling, camping, family gatherings and being anywhere near the open water.
---
Ellen Anderson, DPM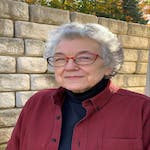 Dr. Ellen Anderson became interested in podiatry after witnessing the wonderful treatment that her mother and grandmother received from Nora Fanjoy, a practitioner in Dexter. She attended the University of Maine at Portland-Gorham, now known as the University of Southern Maine, and Pennsylvania College of Podiatric Medicine, now known as Temple University School of Podiatric Medicine. She was born and raised in Dover-Foxcroft, and after her residency, she moved back to Dover to go into private practice with her late husband, Dr. Mitchell Saunders. She has three children and two grandsons. When not working, she enjoys traveling, hiking, and gardening
---
Christie Hesseltine, LADC, CCS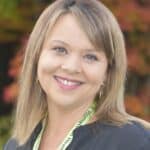 Christie Hesseltine is a licensed alcohol and drug counselor (LADC) and a Certified Clinical Supervisor (CCS). She earned her bachelor's degree in mental health and human services from the University of Maine, Augusta. She is based in the Newport office. Christie believes that Recovery is Possible, and her goal is to work with individuals that want to find their own path. She has two adult children, and two younger children. Both of her older boys are in the US Army. Her two younger children are very active and keep her and her partner, who has an adult son also, on their toes. She is also a dog mom to two pups. Christie and her family enjoy exploring Maine, camping, and outside adventures. Her favorite color is black and favorite season is fall which she considers the "spooky season!" Christie also loves new places to get great food – especially small roadside food truck foods. Christie's favorite quote is by A.A. Milne, "Always remember, you are braver than you believe, stronger than you seem, smarter than you think and loved more than you know."