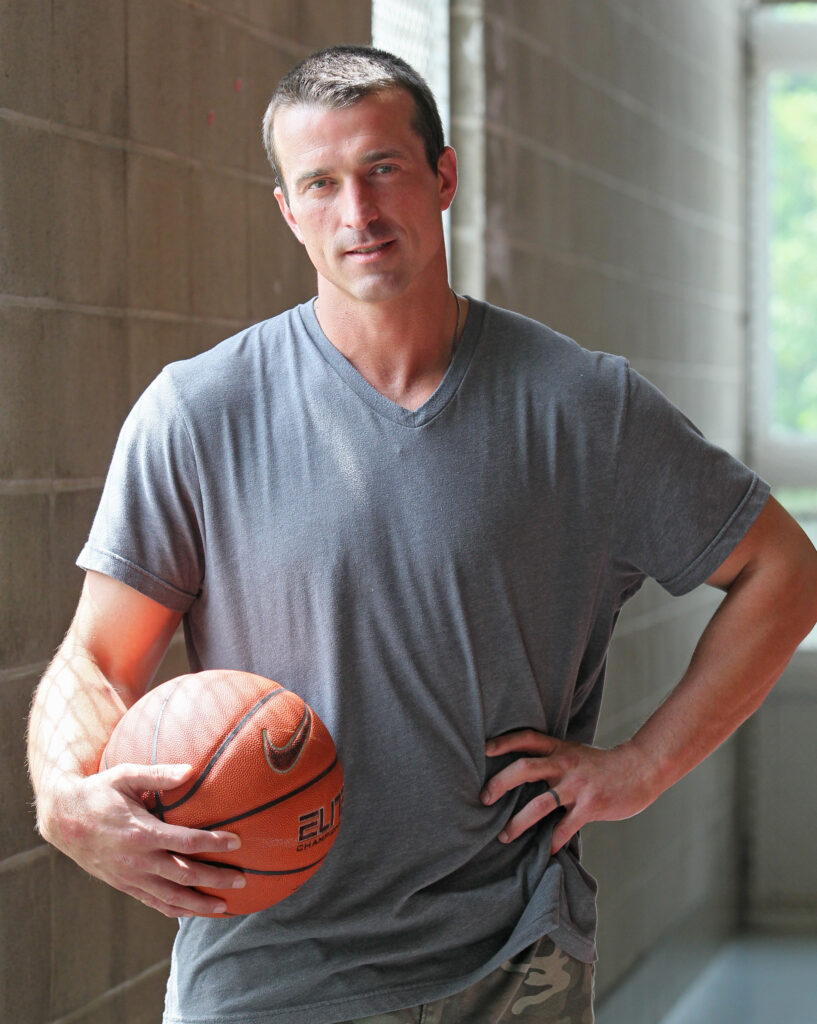 Chris Herren, former college and NBA basketball standout, person in recovery, and motivational speaker, discusses his life and his journey to overcoming addiction, Thursday, September 28, 6:00 p.m. to 7:30 p.m. at Nokomis Regional High, 291 Williams Road, Newport, ME. This is a free event and everyone is welcome.
Chris Herren, a basketball legend from Fall River, Massachusetts, was an All-American, broke scoring records and was recruited by the nation's top colleges. Herren realized his lifelong dream of playing in the NBA when he was drafted by the Denver Nuggets in 1999 and then traded to his hometown team, the Boston Celtics in 2000.
He lost it all to the disease of addiction. In this very personal presentation, Chris will share his recovery journey in a brutally honest format with just a microphone. The event will start with a 5-minute film introducing Herren and showing highlights of his basketball career and his dream to play in the NBA which began to unravel by the making of a few bad decisions. He will take the audience on his journey from addiction to sobriety. Additionally, he will relate his story to the audience addressing themes of gateway drugs, prescription drug use, vaping and the responsibility of prevention starting with us all.
Hometown Health Center offers treatment for substance use disorder, which may include behavioral therapies and medications. Treatment is individualized based on the person's condition, situation, other disorders and symptoms, the person's age, the misused substance, and the specific mental disorder(s). HHC also offers Medication Assisted Treatment with Suboxone.
"Hometown Health Center is committed to treating and supporting people in recovery and to further that goal and to engage the community, we enlisted Chris to share his story," said Jacinta Hunt, Hometown Health Center Director of Community Based Programs and star of the Hulu documentary of her life called, Jacinta. "It is critically important to discuss openly the disease of substance use disorder and to bring it out of the shadows. We can no longer discuss in hushed voices with an overtone of shame. It is time for families and the community as a whole to destigmatize substance use and to normalize recovery. Hiding from the truth takes lives."
Chris has been alcohol and drug-free since August 1, 2008. Since 2012, he has shared his message with audiences that include middle and high schools, colleges, athletes, professional sport teams, corporations, communities, and nonprofit groups with the hope of reaching one person and making a difference in their life.
As a person in long-term recovery, Chris continues to share his story nationally with a renewed focus on prevention education and challenging audiences to rethink how we look at the disease of addiction.
A presentation will be held specifically for RSU19 students at 1:00 p.m., September 28, prior to the community evening presentation. Chris has spoken to over one million students nationwide with the goal of sparking honest discussions and inspiring, guiding, and empowering students to rethink how we look at the disease of addiction, from the last day to the first.
"We hope the community will come out for this event," said Hunt. "This discussion needs to happen so that recovery will be the main focus of communities.